National Health and Social Care Professions Office
National Health and Social Care Professions Office
The National HSCP Office is a national strategic function for HSCP leadership and support.
The role of the National HSCP Office is to strategically lead and support HSCP to maximise their potential and achieve the greatest impact for the design, planning, management and delivery of people centred, integrated care.
The National HSCP Office sits within the new Clinical Programme Implementation and Professional Development function of the Clinical Function.
The Health and Social Care Professions (HSCP) are the second largest clinical grouping of the healthcare workforce. There are 26 Health and Social Care Professions providing interventions in therapeutic, rehabilitative, re-enablement, health and social care and diagnostic services. HSCP work in all settings including acute, community, disability, specialist, mental health, primary care, residential and services for older persons.
There are 18,723 Health and Social Care Professionals employed by the HSE (HSE Staff Census October 2021) representing 25% of the clinical workforce and 14% of the overall health services workforce.
We are delighted to announce the theme for this year's National HSCP Day
HSCP-Moving Forward Together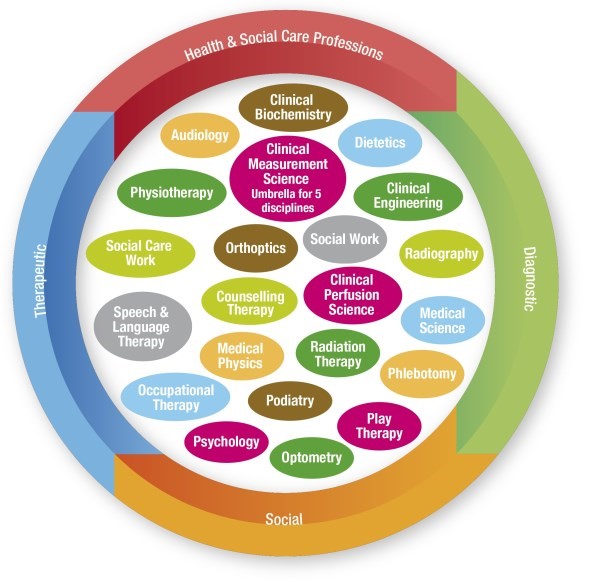 Since the launch of HSCP Deliver, A Strategic Guidance Framework, significant work has continued to strengthen the role of HSCPs across our health service. The impact and value of HSCP for service users/patients and in delivery of Sláintecare is recognised and there is an appreciation that investment is needed to ensure the supply, capacity and sustainability of the HSCP Workforce.
With this in mind there is significant value in sharing and celebrating the ways we are currently working together to strengthen the collective impact of HSCPs and look to identify solutions together on the challenges which present.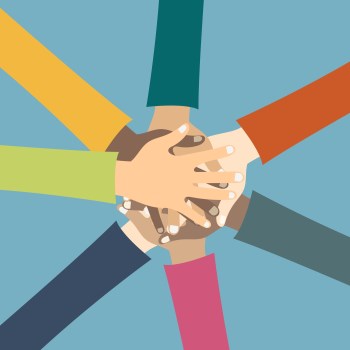 What we are doing:
On the day itself, we want to share some of the work we are undertaking to deliver on our nine commitments in HSCP Deliver. Further details on how we will do this will be communicated in due course.
What we are asking you to consider:
We are asking you to consider the value of all the ongoing work HSCPS are engaged in on a daily basis, and look to recognise and celebrate this work together in whatever manner suits your service. Please capture your events on Twitter on the day using the hashtags below.
@WeHSCPs #HSCPDAY2023 #strongertogether #HSCPDeliver