National Rare Diseases Office
One of the first recommendations of the National Clinical Programme for Rare Diseases was identifying the need for a National Rare Diseases Office which is in line with the National Rare Diseases Plan for Ireland which was published in July 2013. The office was officially launched in June 2015.
It is intended that the office will be located in the New Children's Hospital when it is completed on St. James's Hospital campus but in the interim, it is located in the Mater Misericordiae University Hospital. The Mater has kindly supported the setting up of a Patient Information Booth for Rare Diseases located with the Eccles St entrance area.
The National Clinical Programme for Rare Diseases is currently supporting the Mater Hospital in the establishment of the National Rare Diseases Office including the building of the required team and processes to achieve the objectives listed below.
The functions of the office include:
Centralisation of up-to-date Irish rare disease information through Orphanet Ireland (www.orpha.net)
The establishment of a rare disease information helpline to provide patients, families and health care providers with information and support relating to rare diseases (anticipated to be ready late 2015)
A website with information and links to relevant rare disease services and organisations around Ireland and Europe
Development of national rare disease care pathways and in time, the development of rare disease registries.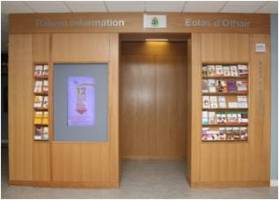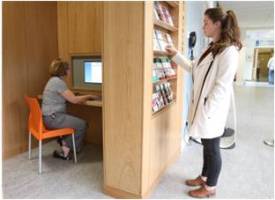 Rare Diseases Website – Patient, Family and Health Care Providers Information
We have now completed phase one of the rare diseases website. The information provided mainly focuses on Patient, Family and Healthcare Providers information.
National Rare Diseases Office - Official Launch 4th June 2015
Minister for Health Leo Varadkar officially launched the office on 4th June 2015
The Minister toured our newly renovated office and the Rare Diseases Information Booth before attending the launch event.  A total of 140 delegates attended including clinicians and researchers, as well as patients, representatives from patient organizations, pharma and government. Speakers for the day were Prof Eileen Treacy, Clinical Lead for the National Clinical Programme for Rare Diseases, Philip Watt, CEO of Cystic Fibrosis Ireland, Mary Day, CEO Mater MIsericordiae Hospital and Minister Varadkar. Twelve posters highlighting current Irish rare disease research and clinical activity, including one from Orphanet Ireland, were displayed at the launch.  
Contact: The National Rare Diseases Office at rare.disease@mater.ie +353 (01) 8545065