Healthy eating advice for people with Type 2 diabetes
When a patient is diagnosed with Type 2 diabetes, often the first question they will ask is what should I eat? GPs and PNs are often the first people to assess and give dietary advice.
First line healthy eating advice for people with Type 2 diabetes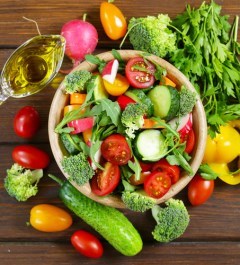 It can be helpful to communicate to patients that the advice for individuals with Type 2 diabetes is similar to the healthy eating guidelines for the whole population.
The three key steps below are helpful to support GPs/PNs with providing first line healthy eating advice:
1. The booklet healthy eating for people with Type 2 diabetes can be given to patients and used to discuss healthy eating advice. It can be helpful to have these booklets at hand in clinic to have ready to give to patients and these can be ordered through healthpromotion.ie.
The Food Pyramid and portion sizes are discussed in the booklet above..
2. The 9 key first steps below can be useful to discuss with patients whilst they are awaiting an appointment with a dietitian or X-PERT programme.
3. Finally, ensure all patients are referred to DISCOVER DIABETES.
If patient is unable to attend group education, refer them to a dietitian.
Check the Community Nutrition and Dietetics section for more information on when and how to refer to a dietitian for individual nutritional assessment.
Healthy eating for people with Pre-diabetes
The booklet Living well with pre-diabetes is available for download.
Weight Management
Please see the Weight Management section for further information on healthy eating and lifestyle advice for weight management and to learn what services are available in CHE.