Staff Research
Your Opinion Counts Staff Survey 2021
Update May 2022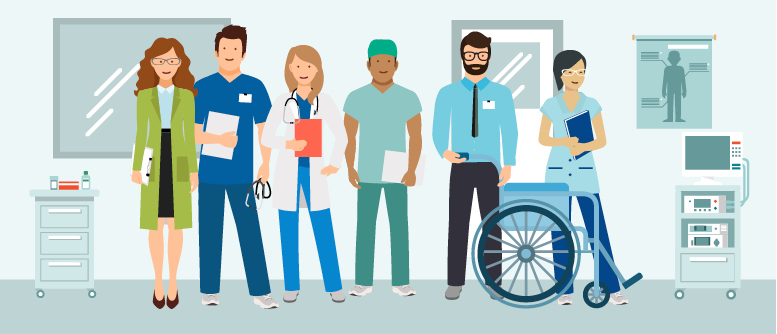 The Your Opinion Counts Staff Survey 2021 has enabled us to build a more accurate picture of how staff feel about working in Health Services in Ireland.
This feedback comes at a time when we are emerging from a challenging period for our health service and presents concrete suggestions on how we can work together to deliver safer, better healthcare by improving workplace culture, staff recognition, increasing frontline numbers and improving working conditions.
Staff described their experience during this period of how new ways of working emerged, which created greater opportunities for collaboration with colleagues for co-designing new and innovative ideas and how this helped accelerate the implementation of change, improving the quality of care and staff confidence.
There is now an opportunity to further build on this learning by responding to the Staff Survey results and taking the actions required. Better collaborative decision making in teams and creating more opportunities to recognise the achievements of staff will ultimately improve the culture of the organisation. This will in turn build greater trust and confidence in our services, amongst staff, patients and the public.
Staff feedback is invaluable and will be used as the basis for ongoing discussions between managers and staff over the coming year. National HR has put in place a quarterly reporting process to track the progression of actions from the Staff Survey across Hospital Groups, Community Health Organisations, National and Corporate Services.
To date a range of actions are being taken forward by CHOs, acute hospitals and national services including:
Improving recognition of staff achievements, contributions, projects and initiatives.
Improving local induction programmes e.g. having face to face meet and greet departmental inductions and the establishment of buddy systems.
Ongoing recruitment in line with Service Planning to continually build the workforce in line with the objectives of Sláintecare.
Conducting exit interviews to identify trends and patterns in relation to staff turnover and assist with identifying areas to improve work environment.
Dignity at work on line training will now be made mandatory, local services to ensure that staff avail of this training.
Development of a Culture Guidance resource and related available supports.
A range of measures to improve communication and information sharing e.g. staff apps, HR Drop in Clinics, shared files, webinars and face to face town hall meetings.
Expanding the availability of Coaching and Mentoring Programmes for staff.
Focus on Diversity, Equality and Inclusion e.g. multicultural days.
A range of supports and guidance on improving staff Health and Wellbeing e.g. EAP programme, H&WB local committees, wellness seminars and information shared with staff.
Expanding the use of digital solutions to enhance work processes e.g. NiSRP online automated system saving time for staff
Providing flexible working opportunities where possible.
Learning & Development ongoing training and development provided for staff.
Staff skills development opportunities to improve staff retention.
Your Opinion Counts - Staff Survey 2021
The HSE in partnership with Core Research conducted a Health Service wide Staff Survey which commenced on the 6th of September 2021 and ran for a six week period.
A total 12,959 Health Service employees completed this survey.
The Survey questionnaire themes remained broadly in line with the 2018 research, with the addition of a section on COVID-19 experience and two open free text questions around staff ideas for improvement.
The report of the findings can be accessed at the link below: 
Your Opinion Counts Staff Survey 2021.pdf (size 3.3 MB)
COVID-19 Pulse Staff Survey Report and Research Infographics 
COVID-19 Staff Focus Group 2020
Overview Infographic Staff Research 2020.pdf (size 264.4 KB)
Recognising Staff.pdf (size 146.3 KB)
Health & Wellbeing Infographic.pdf (size 195.3 KB)
Communication Infographic 2020.pdf (size 255.5 KB)
Involvement in Decision Making Infographic.pdf (size 539 KB)
Your Opinion Counts Staff Survey 2018 & 2016
Your Opinion Counts Staff Survey 2018.pdf (size 4.1 MB)
Your Opinion Counts Staff Survey 2016 Main Findings .pdf (size 1.9 MB)