Emergency Departments
Trolley GAR
Three times daily at 8 a.m., 2 p.m. and 8 p.m. acute hospitals report the number of patients in Emergency Departments awaiting admission to an inpatient hospital bed. The system known as TrolleyGAR enables the hospitals' system performance and helps trigger the hospitals' response during busy periods.
Emergency Departments Weekly Overview
Each week we report in both the number of patient attendances to Emergency Departments (EDs) and the number of patients admitted from ED to the hospital for further treatment and care.
We track performance against national targets for the length of time patients wait in ED before they are either discharged or admitted to hospital. These targets are known as Patient Experience Times (PET).
We report on the number of patients whose discharge from hospital has been delayed and also on the number of patients who waited on a hospital trolley in ED before being admitted to hospital.
Emergency Departments Weekly Overview as at 2nd January 2017
Emergency Departments Yearly Overview 2017
This report provides a snapshot of the work and performance of our Emergency Departments in 2017 and makes comparison with 2016.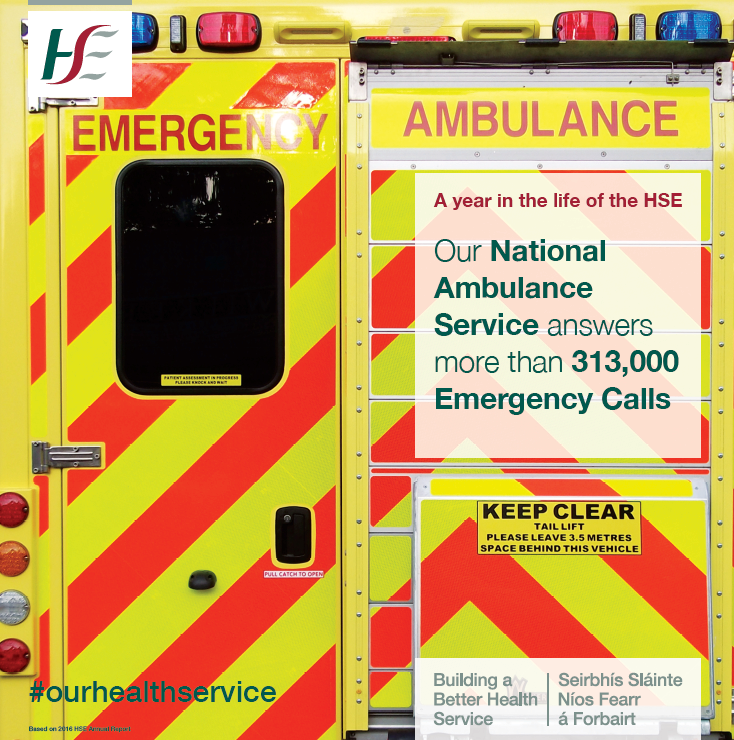 Emergency Departments Yearly Overview 2017
Advice for Patients Attending Emergency Departments this Winter
Just like in previous years, our Emergency Departments (EDs) are seeing more patients attending this winter. Many of these patients have complicated illnesses and complex care-needs. This means that the number of patients who need to be admitted to hospital for treatment and care increases. While this is likely to increase the waiting times in EDs, we can reassure the public that all patients attending an ED will be seen and, as always, the sickest patients and those requiring urgent treatment and care will be prioritised and seen first.
Flu-like illness and other respiratory infections are very common at this time of year. Most are caused by viruses and these illnesses have a greater impact on older people; those who have underlying illnesses such as COPD, diabetes and heart disease or those with compromised immune systems. It is much harder for them to cope with the complications of these illnesses. Many will need GP care and some may be referred into our hospitals for specialist treatment and care.
As we prioritise treatment and care for the sickest patients and those with life threatening illnesses, it means that patients with less serious illnesses and conditions may need to wait longer for their treatment. That is why we are asking people to think about all of their care and treatment options so we can keep our ED services for the patients who need them most. For example, many patients with limb injuries can go to an Injury Unit and others with illnesses needing less urgent treatment can be seen and treated by their GP or referred by their GP to an Assessment Unit the following day. On the other hand if you are seriously injured or ill or are worried that your life is at risk, you can be assured that our EDs are open 24/7, 365 days of the year and will assess and treat you as a priority.
EDs are very busy places. If you or a family member or friend needs to go to the ED for treatment there are some things you can do to help us to help take care of you in the ED.
Remember to bring your GPs name and address along with any referral letter they may have given you for the ED.
It is particularly important that you bring any medications you are taking, as well as a list of any allergies or current medical conditions you might have, as this will help the doctors and nurses to better assess your condition and the treatment you have had to date. It may also shorten your waiting time as staff will know the medications you are taking and will not need to wait to hear back from your GP or pharmacist. Obviously, you may also need to take your medication while you are in the hospital.
Bring any hearing aids and glasses you need and if you have difficulties speaking or with language, please bring someone with you who can help us communicate with you. We can arrange an interpreter if needs be but this will take time to arrange.
Keeping our hands clean reduces the spread of infection. So by keeping your hands clean when you come to or are in the ED, you can help protect us all from infection. Infection control is really important throughout the whole hospital and, unfortunately, infection outbreaks mean greater risks to our patients, especially those more vulnerable to infection. It may also mean that we have to close hospital wards and beds until they are thoroughly deep cleaned to stop the spread of infection. This can take a lot of time depending on the type of bacteria and unfortunately reduces the number of beds available for patients coming in for care. This in turn means longer waiting times before patients can be admitted to hospital.
About 15 out of 20 people attending the ED go home after having tests or treatment in the ED. Part of our job is to make sure we answer your questions and give you clear information while you are in our care. Before you leave, please ask yourself if you understand your condition and the treatment you have been given, whether you know the next steps or know what to look out for. If you have a follow up appointment, do you know the details?
Our staff in the Emergency Department work really hard to make sure our patients receive the best treatment and care. If for any reason you are worried or concerned while you are in the ED please ask our staff for help and advice and help us to help you.