Healthier Vending
The Healthier Vending Policy was approved by the HSE Leadership Team in February 2014.  The Policy supports our work to improve health and wellbeing by ensuring that staff, visitors and patients have the option of choosing a healthier snack or beverage when using a vending machine on HSE premises.
The Policy requires that all vending machines will stock, at a minimum, 60% healthier options.  Local managers can decide to have a higher percentage of healthier options in machines on their premises.
The information provided to customers helps them to make an informed choice when using the vending machine by ensuring:
the calorie content of each item is visible
green signage marks out the healthier choices
the machines carry health promoting messages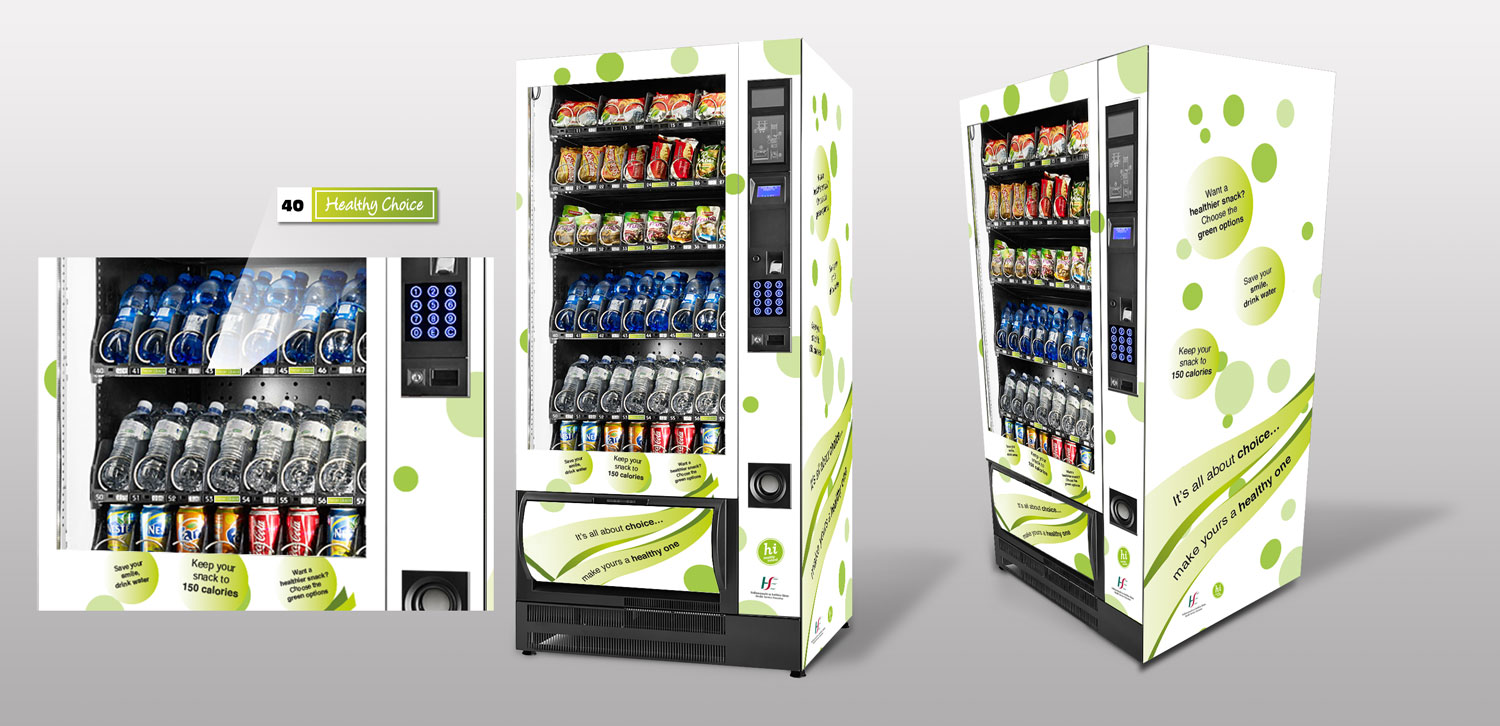 The HSE Healthier Vending Policy is available to download below.
A Frequently Asked Questions document is also available to download below.