Connecting for Life - Mid West

Connecting for Life, Ireland's National Strategy to Reduce Suicide 2015-2020 sets out a vision where fewer lives are lost through suicide, and where communities and individuals are empowered to improve their mental health and wellbeing.
Connecting for Life Mid West 2017-2020 sets out specific local actions to deliver the 7 goals of the National Strategy, within the context of HSE Mid West Community Healthcare area (Limerick, Clare and North Tipperary).
This vision is to be realised through seven goals: 
Better understanding of suicidal behaviour
Supporting communities to prevent and respond to suicidal behaviour
Targeted approaches for those vulnerable to suicide
Improved access, consistency and integration of services
Safe and high-quality services
Reduce access to means
Better data and research.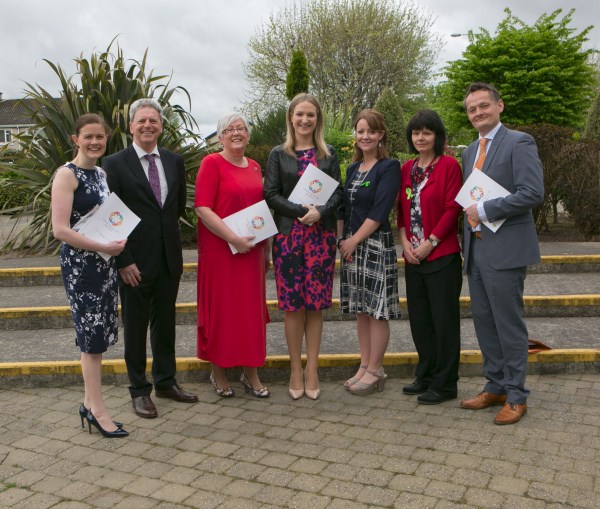 Minister of State for Mental Health and Older People, Helen McEntee TD launched Connecting for Life Mid West 2017-2020 at the Millennium Theatre Limerick Institute of Technology on 24th April 2017. The process of developing Connecting for Life Mid West in December 2015, was in response to the national strategy, Connecting for Life.
A Suicide Prevention Steering Group was set up and chaired by the HSE, with representation from over forty key services, sectors and communities within the Mid West Community Healthcare area. As part of this, an Engagement Working Group was set up. This group reviewed the seven Connecting for Life goals, agreed consultation methodologies, and identified a consultation sample and a rollout mechanism that included a public survey, a service providers' survey, postcards and focus groups.
The resulting 'Connecting for Life: Tell us what you think' public engagement took place during May 2016 and included:
1500 people living in the area who completed the Public Survey
23 organisations completed the organisational survey
59 focus groups with priority groups as identified through the national strategy involving 394 participants.
103 postcards were completed by the public and returned.
An Information and Research Working Group (IRWG) was also set up from the Steering Group. This group compiled a Mid West demographic and suicide information profile from four geographical Suicide Prevention Profiles prepared by HSE Public Health, CSO data and a meeting with a local Coroner. The IRWG considered the findings of Suicide Prevention an Evidence Review and also carried out a literature review of published systematic reviews on interventions which were aimed at prevention of suicide and self-harm.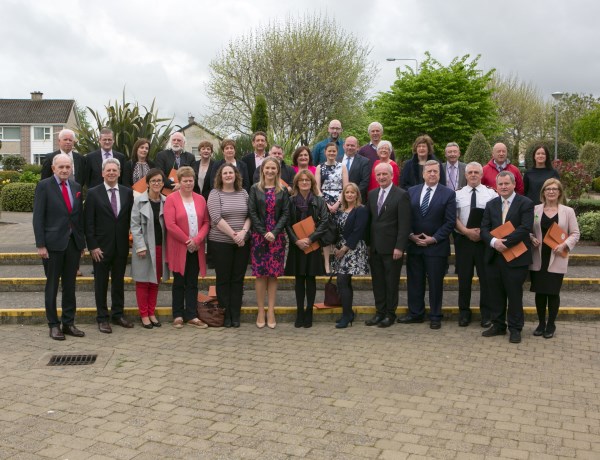 Speaking at the event, Minister McEntee highlighted the importance of local connections working together for the wider benefit of the community, stating;
"This document is an excellent example of the benefits that we can reap when all of those who will be impacted by a plan are involved in the creation of it. This local implementation action plan had input from a wide ranging group of people and representatives from the statutory and non-statutory, community and voluntary organisations working in the area of suicide prevention in the Mid West, along with submissions from the general public. I am happy to say that the excellent work of all of those involved has resulted in a clear and tailored plan for the reduction of suicide for the Mid West."
---
Commenting on the engagement process, steering group member Chief Superintendent John Kerin of the Clare Garda Division said;
"In the course of our work as Gardai we witness far too often the tragedy and pain for families when we attend at a scene where someone has seriously self harmed or completed suicide. Every day we encounter vulnerable people in the course of our work. Being part of Connecting for Life has not only produced a plan but has also through the process created new inter agency relationships. It is the work resulting from those relationships that we hope will help us tackle this all too often tragic occurrence."
---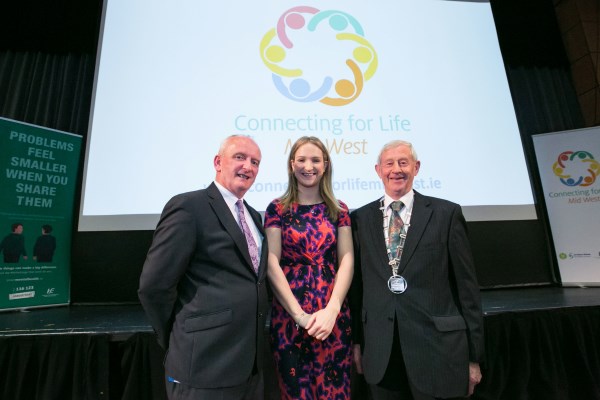 Speaking after the launch Mid West Community Healthcare, Chief Officer Bernard Gloster said;
"The way in which this plan has been produced is testament to the hard work, dedication and commitment of many people. On behalf of the HSE I thank them all. Preventing suicide and reducing self harm is not by any means simply a health challenge. It is one for all of society and our process to date has attempted to reflect that.  If this plan is to be effective then our commitment today has to be sustained up to 2020. That is not a choice but a necessity."
---
Attendees at the Connecting for Life Mid West Implementation Group meeting in March, hosted by Clare County Council.
22nd March 2018
The Implementation Group for Connecting for Life Mid West met on the 22nd of March 2018. In order to continue to reflect the entire Mid West, the meeting was hosted by the Clare County Council in their premises in Ennis. In keeping with this, the next meeting will take place in the Tipperary County Council in Nenagh. The meeting was very well attended and provided very positive discussion around areas directly related to mental health and suicide prevention. It was the first time that the Subgroups feedback to the wider Implementation Group. This meeting continues to be a source of information re research and upcoming events for the various members and an opportunity for collaboration.
---
7th December 2017
The Implementation Group for Connecting for Life Mid West met on the 7th of December 2017. A progress report was distributed to the members in relation to the actions to date. Significant progress has been made on an action that required support through collaboration with another partner organisation. Mark Sparling led the inaugural discussion on the Connecting for Life Mid West conference which will take place at the end of 2018, the midway point of the plan. More to follow! We launched our reporting template which will be used until the end of 2020 which will result in 13 quarterly reports in the lifetime of our action plan. Information re local and national events/campaigns was also shared. Attendance remained strong and great to see new members as well. There was an enthusiastic response to the invitation of members to join the two subgroups – Communications Subgroup and Project Management. We are all looking forward to continued working together in 2018. Connecting for Life Mid West Implementation Group is on the move and we will be having our first meeting in 2018 in Ennis and our second will be in Nenagh.
---
21st September 2017
The Implementation Group for Connecting for Life Mid West met on the 21st September 2017. It was decided to have two subgroups (Project Management Subgroup and Communication/Partnership Subgroup) that would support the Implementation Group and discussions were held re the different roles each subgroup would fulfil. The Terms of Reference were reviewed and agreed. The Implementation Group will meet again on the 7th December 2017.
---
For more information on the action plan and its implementation in the Mid West (Limerick, Clare and North Tipperary) contact:
Ciara Dempsey, Resource Officer for Suicide Prevention, Mid West Community Healthcare (Limerick) ciara.dempsey@hse.ie or 061 461454.
Mary Kennedy, Resource Officer for Suicide Prevention, Mid West Community Healthcare (Clare and North Tipperary) maryg.kennedy@hse.ie or 061 461454.
---
Find Support in Limerick, Clare and North Tipperary
Your local GP
Find a local family doctor (GP) or health centre by visiting the HSE.ie online service finder. GPs are also listed under 'General Practitioners' in the Golden Pages.
GP Out of Hours Services
If it's late in the evening, night time or the weekend, you can contact a GP out of hours service.
Shannon Doc (1850 212 999)
Hospital Emergency Services
Hospitals are listed on the HSE.ie online service finder. You can also contact the emergency services by calling 999 or 112 if you or someone else has harmed themselves or taken an overdose.
HSE Mental Health Services
If you have been (or are currently) supported by a mental health team, go to the Emergency Department or contact the service you are attending and ask for an appointment as soon as possible.
Listening Service
For confidential, non-judgemental support, the Samaritans are free to call, anytime day or night on 116 123 in the Republic of Ireland.
More Information
Visit yourmentalhealth.ie to search for supports in the Mid West, and information on what to do when someone tells you they are suicidal or at risk of self harm.
Last updated on: 29/03/2018