National Women and Infants Health Programme

The National Women and Infants Health Programme was established in January 2017, to lead the management, organisation and delivery of maternity, gynaecology and neonatal services. The Programme will function to strengthen the services currently delivered across primary, community and acute care settings.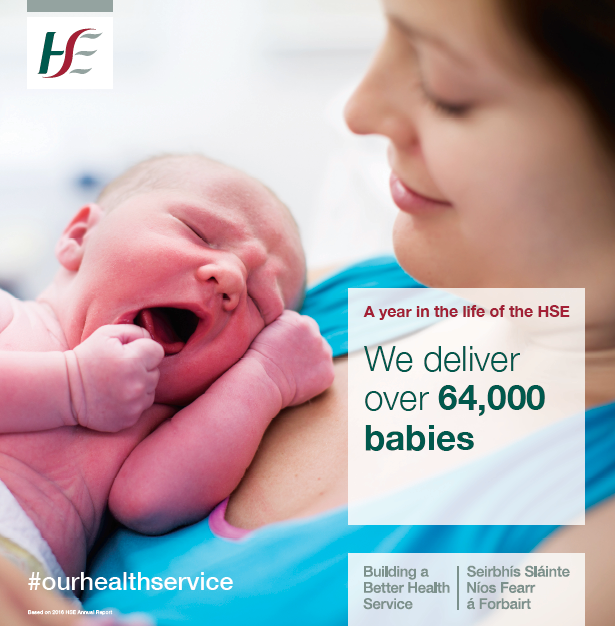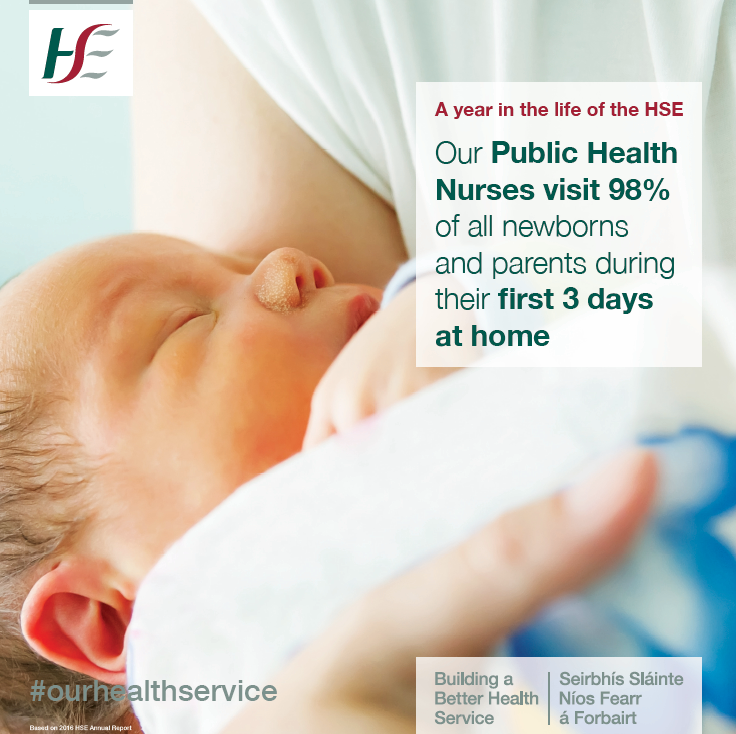 The Programme will ensure the consistent delivery of high-quality care in these services and oversee the development of Maternity Networks nationally. Thus the Programme will facilitate greater oversight and support for service providers, ensuring the appropriate allocation and targeting of new resources. It is expected that the establishment of Maternity Networks across Hospital Groups will assist in the development of a sustainable service model that ensures that all women within each Hospital Group can access a full range of maternity-related services.
Key Developments in Maternity Services
Launch of mychild.ie
mychild.ie will be an invaluable resource for parents from pregnancy through to their child's first three years. Over 4,000 parents across Ireland contributed to the design of mychild.ie and the new pregnancy and child health books. 
On Thursday, 6th December 2018 the Minister for Health, Simon Harris, TD, launched mychild.ie, a new HSE pregnancy and child health website and set of three books for parents and parents-to-be. Mychild.ie is designed to be a one-stop-shop where parents can access accurate and trusted information and advice on pregnancy and all the way through the first three years of their child's life.
The website was launched alongside three new books for parents. The new 'My Pregnancy' book is a 224-page guide that will be given to pregnant women at their first antenatal appointment from early 2019. Parents will then receive the next books in sequence, 'My Child: 0 to 2 years' and 'My Child: 2 to 5 years', from their public health nurse.
Formation of the Steering group for the Implementation of the Model of Care
The Steering Group for the Implementation of the Model of Care held its first meeting at the end of April 2018. This allowed the Group to identify additional members and begin scoping out tasks to ensure the Model of Care is implemented nationally. The Group's Co-Chairs, Director of Midwifery, Angela Dunne, and Clinical Director, Dr Peter McKenna, noted the enthusiastic response from colleagues across the Maternity Services on the creation of this multidisciplinary Group.  
Information on current Maternity Services
Read more information on maternity services in Ireland
Information on Pregnancy and Diabetes 
Advice for women living with diabetes
Eating well with diabetes during pregnancy (PDF)
Maternity Patient Safety Statements
Maternity Patient Safety Statements are published for each of the country's 19 maternity hospitals and units, providing an updated statement each month. These Statements provide public assurance that maternity services are delivered in an environment that promotes open disclosure. Each maternity hospital and unit reports on 17 metrics covering a range of clinical activities, major obstetric events, modes of delivery and clinical incidents.
Maternity Patient Safety Statements
Launch of the National Maternity Strategy Implementation Plan
The Implementation Plan for the National Maternity Strategy, 2016-2026 was launched on 19 October 2017 by Minister Harris. The plan sets out a series of detailed actions with specific time frames which will ensure delivery of all the recommendations of the National Maternity Strategy.
National Maternity Strategy: Revised Implementation Plan 2021 – 2026


In line with a HIQA recommendation, NWIHP have revised their 2017 implementation plan for the National Maternity Strategy. A significant amount of progress has been made since 2017, and the revised plan focuses only on those actions that are not yet complete. Actions that were completed in the period 2016-2020 are not carried forward into the revised plan. Based on the experience and changes that have occurred since the strategy was launched back in 2016, a small number of the actions have changed to reflect a new approach to meet the recommendations. Where an action has changed, these are denoted in the plan.
National Standards for Bereavement Care
These Standards clearly define the care parents and families can expect to receive following a pregnancy loss or perinatal death. Many families generously shared their experiences during the consultation process and offered suggestions on how care could be improved. The standards will be implemented and applied across the health service in all appropriate hospitals and settings to provide compassionate care for patients.
Contacts
National Programme Director: Kilian McGrane
National Clinical Director: Dr Cliona Murphy
Director of Midwifery: Angela Dunne
Phone: 01 778 8970
Email: Nwihp.corporate@hse.ie