Overview of assessment process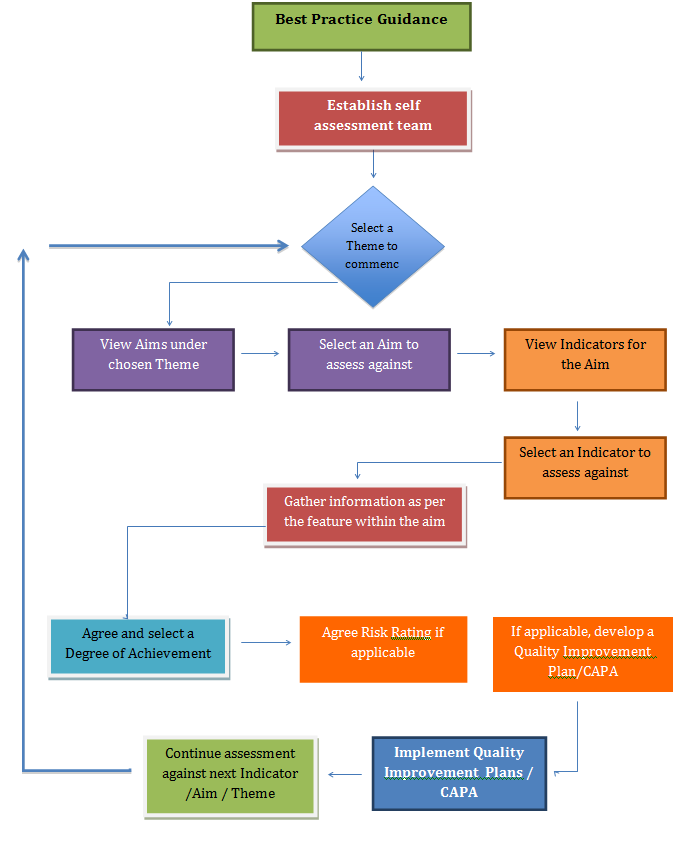 The indicator rating system is designed to assist self assessment teams and the service in general, in prioritising areas for improvement.
To rate against an indicator, the team must first define what a 100% rating of the indicator would be. By this we mean, what structures, processes and outcomes would have to exist for full achievement.
The team must then asses what level of achievement they are currently reaching. The rating for the indicator can be determined based on the impact the rating and the level of action that is required.
The self assessment team then chooses one of the following ratings:
Fully Achieved: Green
Partially Achieved: Yellow
Partially Achieved: Amber
Not Achieved: Red