History of NFMHS
The Central Mental Hospital (CMH) was opened in 1850. It provides the base for the National Forensic Mental Health Service and is the only centre in the state that provides maximum and medium security psychiatric treatment providing acute, medium and longer term psychiatric care. Though many of the hospital's admissions come through the Prison Service, whether they are on remand, pending trial or serving a sentence the CMH operates as a therapeutic facility institution run with a hospital ethos.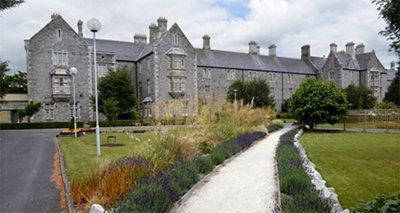 Established in 1850 as a result of recommendations of a parliamentary committee set up in 1843 under Sir Edward Sugden, the then Lord Chancellor of Ireland. The hospital was built on a thirty-four acre parkland site, four miles from Dublin city centre as the Victorians realised that the condition of people with mental illness could benefit from space and seclusion. At that time, and following much discussion, it was decided not to co-locate the hospital with a prison, in recognition of the distinction between illness and criminality. The Central Mental Hospital was the first secure hospital in Europe and provided care and treatment for mentally disordered offenders for the entire thirty-two counties up until partition in 1922. It has always been administered by the health authorities.
For over 150 years the Central Mental Hospital has provided care and rehabilitation in Ireland for patients but as the 20th century progressed the facility was becoming no longer fit to provide the best patient care experience.
In 2003 the Minister for Health & Children established a Project Team to progress the re‐development of the CMH ending in the choice of a new build and transition of the NFMHS to the St.Ita's site to Portrane in North County Dublin.