NFMHS Facility
Our current facility has been located in Dundrum, Dublin since 1850 but from 2022 we will be located in a purpose built, state of the art facility in Portrane, North County Dublin. With the transition to Portrane we will transfer our excellence of patient care.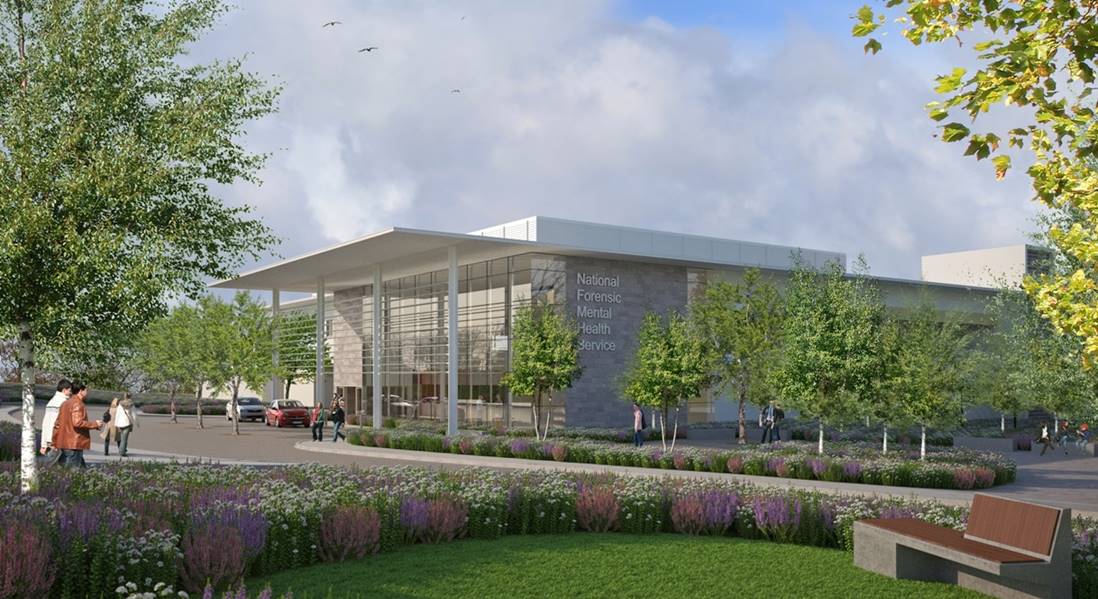 All units in the NFMHS Portrane Campus will be designed and built to high secure design standards. It is also intended that the wards in all units are configured to a common layout. This will provide a number of benefits such as staff and service user familiarisation and provide the flexibility to interchange the function of the units within the NFMHS Campus should the service needs change in the future.
The clusters of forensic mental health care in our new facility will each have their own specific nuances. These are as follows:
Intensive Care Rehabilitation Unit (ICRU)
Forensic Child and Adolescent Mental Health Facility (FCAMHS)
Pre-discharge Unit
Female Unit
Mental Health Intellectual Disability Unit
High Security Unit
Medium Security Unit
The new site will also have a Village Centre, which will provide health, vocational, recreational and social opportunities for patients in the NFMHS Portrane.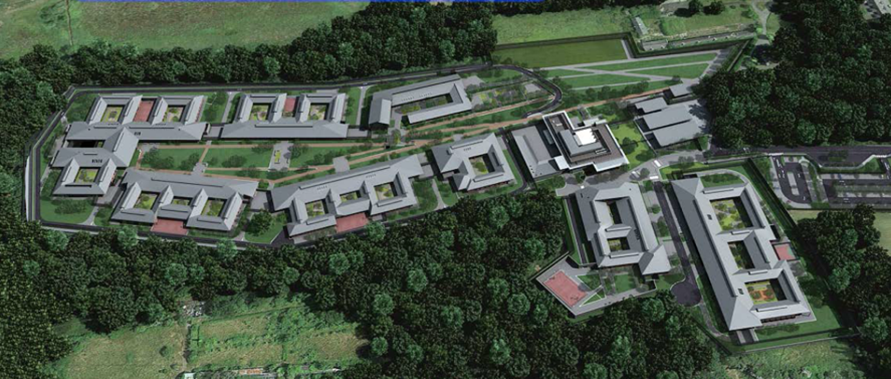 The key aims of the delivery of this new service is to enable the service:
To provide an environment that positively supports a patient recovery
Ensures that patients are living in accommodation appropriate to their needs and risks & modern healthcare standards
To increase the number of high and medium secure beds in accordance with international comparisons and national need.
To deliver specialist secure care for MHID‐F & CAMH‐F patients
To reduce the operating costs of the service pro rata
To further modernise & improve clinical practice
Reduce costs to the HSE for placement of patients in the UK, prisons & other HSE services
Improve the quality of life of the patients and carers using our Services