Programme News: Diabetes
Launch of NCEC National Clinical Guideline No. 17 Adult Type 1 Diabetes Mellitus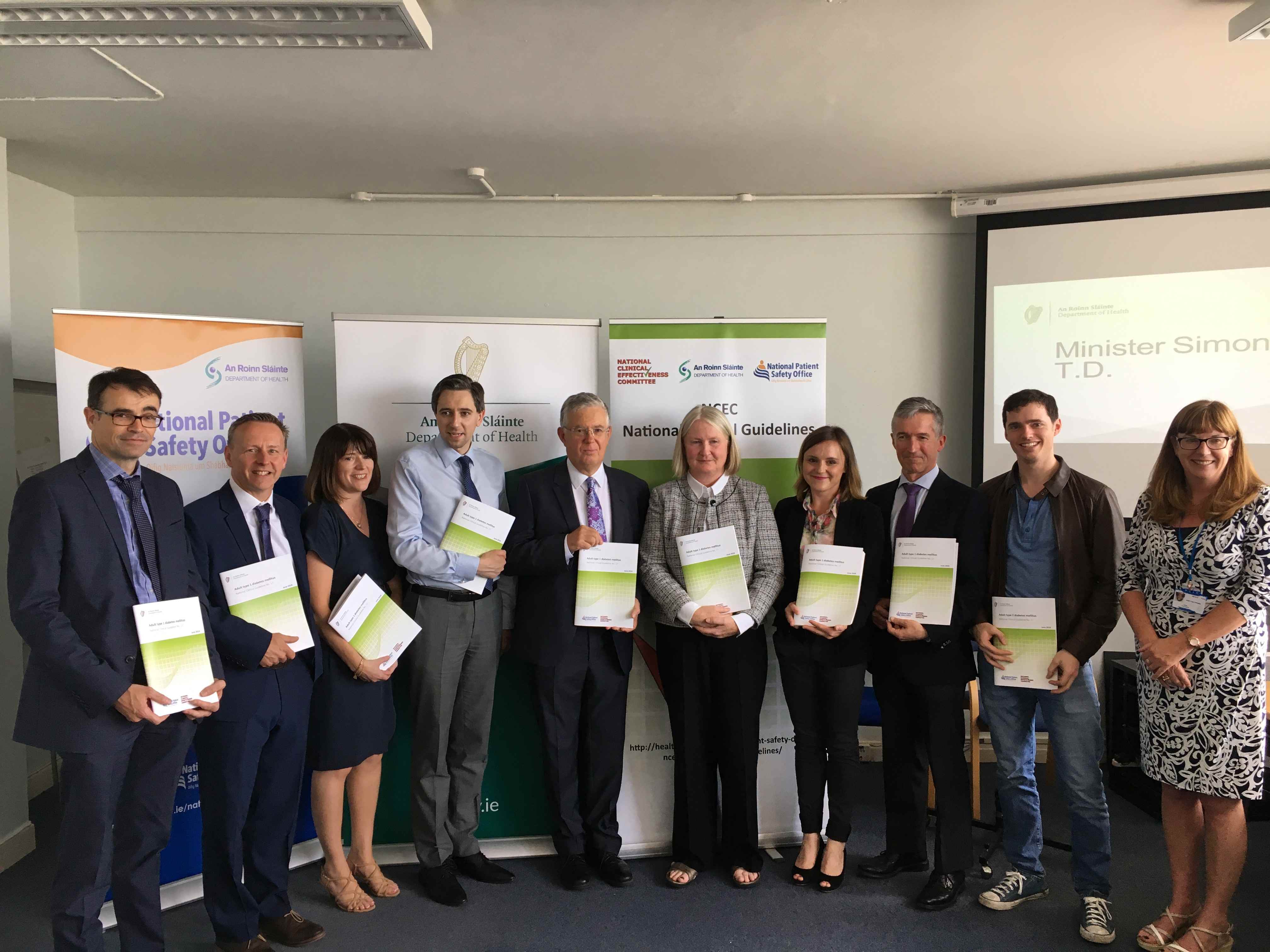 On the 25th of June 2018, the Minister for Health launched the National Clinical Effectiveness Guideline for Adult Type 1 Diabetes Mellitus. This is a very exciting development for the 20,000 adults living with type 1 diabetes in Ireland and demonstrates the government's strong commitment to tackling this complex and challenging chronic condition.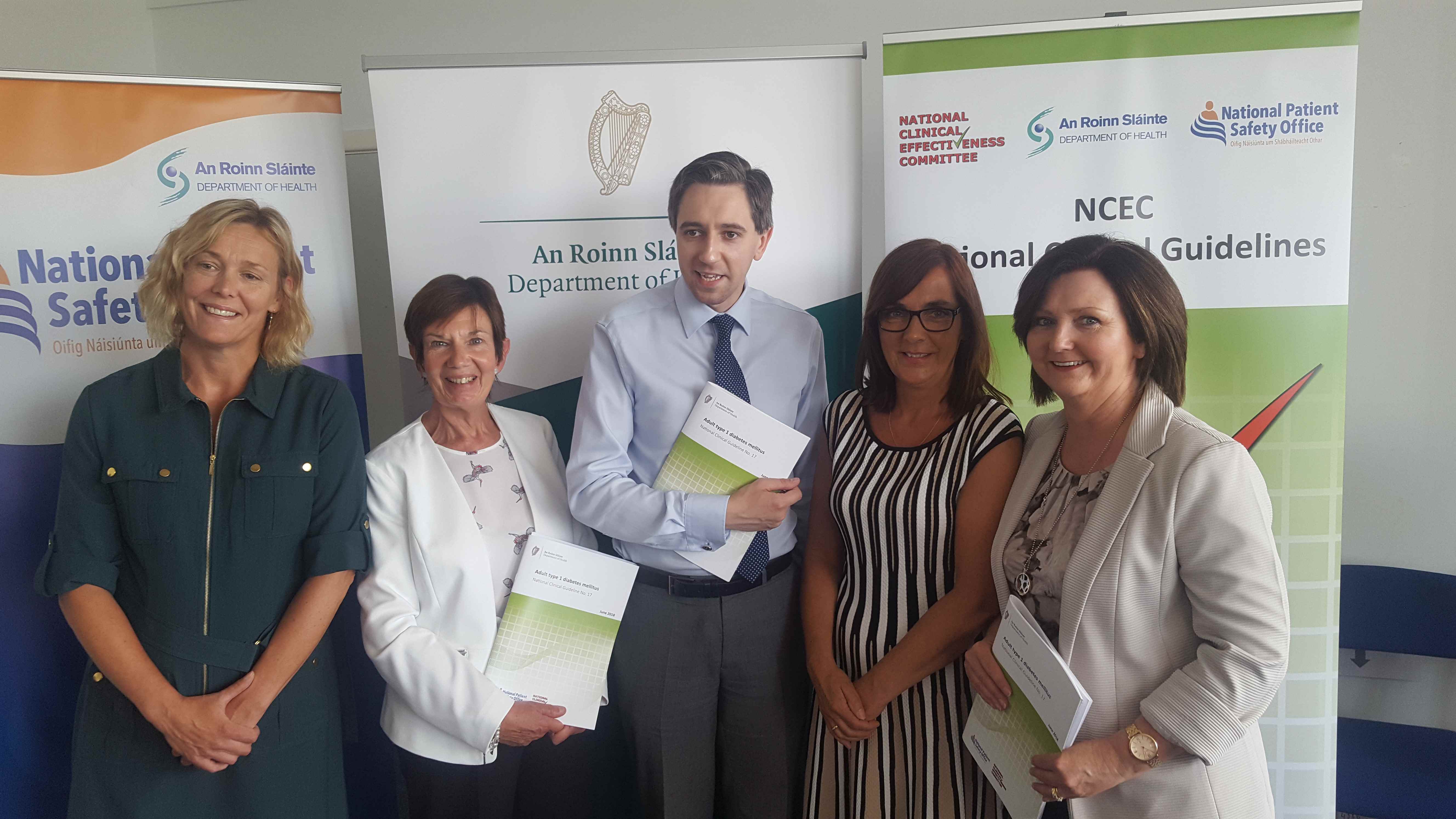 Type 1 diabetes is an autoimmune condition that causes destruction of the insulin producing cells in the pancreas. As a result of the loss of insulin production, people with type 1 diabetes must administer subcutaneous insulin in order to manage their blood glucose. Given the complexity of maintaining tight glucose control, successful outcomes depend, perhaps more than with any other long-term condition, on full engagement of the adult with type 1 diabetes in life-long day-to-day self-management. In order to support this, the health service needs to provide informed, expert education and training.
A patient representative on the guideline development group commented that "People with diabetes are experts in living with diabetes but need education and support, as a well-educated patient will have much better outcomes".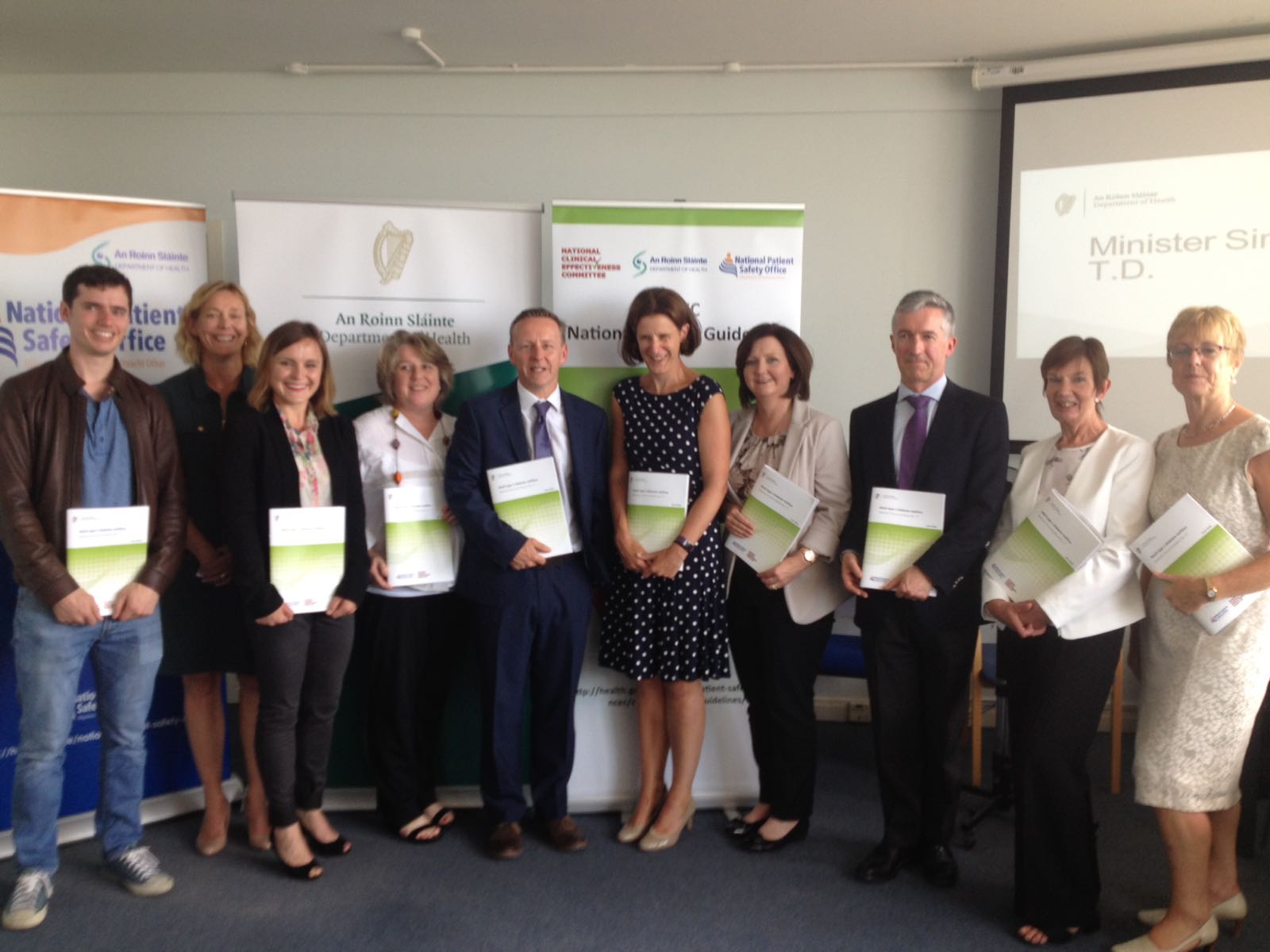 Dr Kevin Moore, chair of the guideline development group, stated that when we compare the level of diabetes control with our international peers, we see that Type 1 Diabetes patients in Ireland are doing badly. I believe this guideline offers a great opportunity to transform type 1 diabetes care, by putting in place the structures to provide the appropriate education and support. Provision of high quality structured patient education for people living with type 1 diabetes will empower patients to take a greater role in managing their own health conditions, avoiding the potential devastating complications associated with type 1 diabetes".
This guideline provides for the first time a framework for investment in high quality structured patient education for type 1 diabetes which has been shown to improve diabetes control, quality of life and diabetes knowledge, while also being cost effective.
Even though the benefits of structured patient education programmes have been shown over many years internationally, only 409 adults with type 1 were recorded as having attended high quality self-management education programmes in Ireland in 2016, with only 159 having attended a programme which meets international standards. A patient representative commented "Given how important Structure Education is to support self management I think it should be "prescribed" rather than "offered". And that every effort be made to make it accessible for the adult with type 1 diabetes."
Prof Sean Dinneen, Clinical Lead of the HSE National Clinical Programme for Diabetes, "hopes the publication of this guideline will act as a driver to standardise Type 1 diabetes care nationally. If the health service is going to tackle the ever increasing costs associated with managing the complications of diabetes, the guideline recommendations must be implemented.  Together I believe we can make a real impact in reducing preventable death and disability associated with diabetes with a relatively small investment by the health service in improving access to specialist diabetes education and support for all adults with Type 1 diabetes."