Edit construction
Use the following formula to assemble your video material:
Fade in opening screen (if using)
Opening screen (optional)*
Fade out opening screen (if using)
Video content
Crossfade transition 
Closing screen**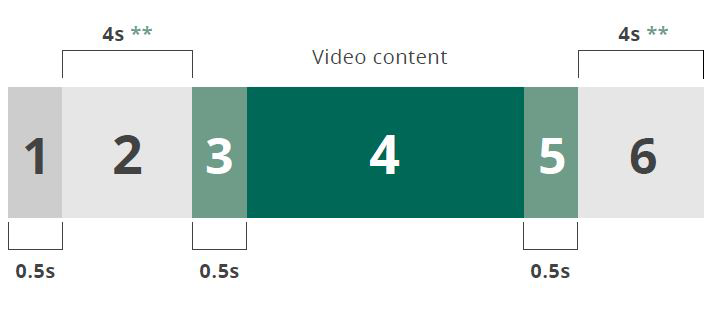 * Opening screens are optional but should be used where a secondary logo or title is required. Videos hosted solely on social media do not need an opening screen.
** Four seconds is the minimum time recommended, but we must ensure title of video is on screen long enough to be read by viewer.