Your Voice Matters
Stories to Build a Better Health Service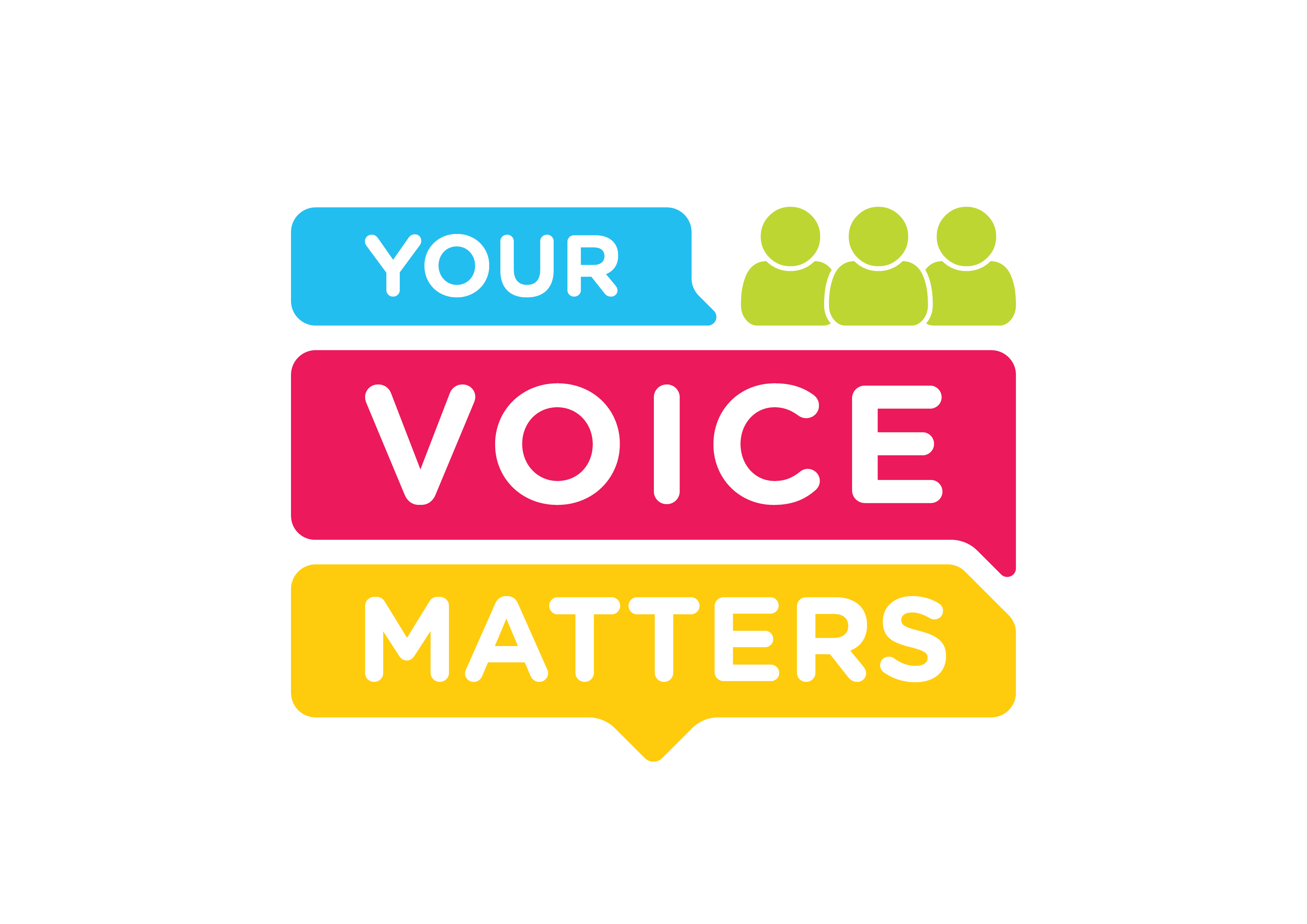 The HSE is working to build a better health service for everyone in Ireland. To improve our health service, we need to know what patients and service users expect from it – to know what matters most to you.
In Your Voice Matters – a short survey – we ask you to tell your story (experience) about using our services. We will use the information from Your Voice Matters to:
make our services better, 
influence how we make decisions, and 
improve services over time.
You can start the survey right now and tell us your story. 
You can choose to:
or
Download and print a copy of the survey here
or
Using a tablet or smartphone provides a more interactive experience and will allow you to voice record your experience rather than write it.  When you have installed the app and you open it on your phone - please select 'Download Activities' from dropdown menu and enter YourVoiceMatters as the Activity code. This will start the HSE Your Voice Matters survey.
Why is the HSE doing this survey?
We want patients, service users and families to be involved in their healthcare and decision making.
We want our staff to see things from patients' point of view and to understand what matters most to patients.
We want to create a way of working in the health service that means patients are part of improvements and development of new services. 
We want to see how well we are doing relative to what you told us you wanted before.
What you already told us
From earlier research, you told us three things that you wanted from your health service and its staff.
1. You want a health service that:
treats each person as an individual, and 
is flexible enough to provide the care you need, where and when you need it.
2. You want to be:
informed about your health so that you can play an active role in staying healthy and well
3. You want healthcare staff to:
live the values of the HSE: care, compassion, trust and learning, as they go about their work, and
think not just about your medical needs but you within the context of the important people in your life, your everyday activities and responsibilities, your values, your hopes for the future. In other words your 'world'.
In summary, you want to be at the centre of all discussions and decisions about your healthcare, and for your healthcare to be built around you and your world. We call this 'person-centred coordinated care'.
If you decide to take part in the Your Voice Matters survey, your story (experience) will help us to understand how well we are delivering on these three areas. It will also give us a more detailed insight into what you mean by 'person-centred coordinated care'.
What's different about Your Voice Matters?
If you decide to take part in the Your Voice Matters survey, your story (experience) will:
provide a more detailed understanding of your experiences, and
help us see how well we are doing compared to what you already told us you wanted.
What does person-centred coordinated care look like?
To find out what 'person-centred coordinated care' looks like in Ireland, we, the HSE, worked with:
The research team identified the building blocks of the ideal healthcare service from what the people they spoke to said. The nineteen statements below describe what is most important to people:
My healthcare experience
1. Staff communicate with me in a way that I understand.
2. I have up-to-date information on my health condition(s), treatments, and available support services.
3. Staff help me to understand the choices and services available to me now and for my future care.
4. Healthcare staff listen to me so that they understand my 'world' (life experience) and what is important to me.
5. I am treated with empathy, respect and dignity in all dealings with healthcare staff.
6. In partnership with healthcare staff, I make choices based on what I prefer and my goals. 
7. If I choose, my information can be shared securely with relevant healthcare staff.
8. I do not have to repeat myself each time I meet new healthcare staff involved in my care.
9. I can contact the relevant healthcare staff to ask questions that are important to me, and I get timely responses to my questions.
10. Decisions about my care include me as much as I want and involve my carers if I choose.
Healthcare I am confident in
11. Healthcare staff have the skills, knowledge and expertise to plan my care with me.
12. My care is of a high quality and is delivered safely and efficiently.
13. Healthcare staff are responsible for the care they give me.
14. I know I can get appropriate care when and where I need it.
15. I know healthcare staff will co-ordinate my care to include my complete health status and my world (life experience).

My journey through healthcare
16. My care includes issues that my health influences like finances, housing, employment, ability to travel and access to transport.
17. I have services delivered by the most suitable healthcare staff in the correct setting and when I need them.
18. I can have one person who will oversee and follow up on all my care.
19. As I meet with healthcare staff in different settings, my experience is smooth and connected.
Any questions? Please contact Barbara Riddell, Project Manager for Your Voice Matters, by emailing yourvoicematters@hse.ie
Thanks for sharing your story - Your Voice Matters.