Naas General Hospital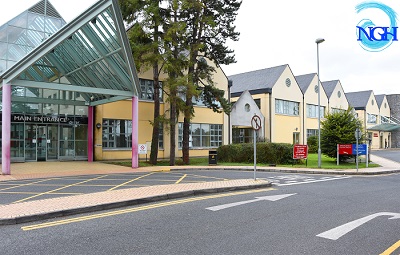 Naas General Hospital is an acute general hospital with a bed complement of 243 providing inpatient general medical, surgical and acute psychiatric services, 24-hour emergency service and a range of diagnostic and support services to its immediate catchment area of Kildare/West Wicklow serving a population in excess of 220,000.
Priorities
The hospital is committed to the development of clinical pathways for patients to enhance patient care. The main priorities for future development include:
Expansion and development of outpatient and day case specialist services including Rheumatology, Dermatology, Haematology, ENT, Urology and Neurology.
Further development of tertiary Stroke Services for Group partners in Laois/Offaly.
Development of a new Endoscopy Unit, Day Ward, Oncology, and Physical Medicine Department.
The Emergency Department: How it works and what to expect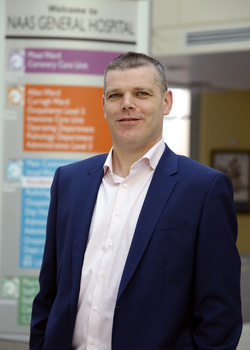 Kieran McDonald, General Manager, Naas General Hospital