Training and Professional Development Supports
Training Lead Updates
The NDTP Training Lead office issues a NCHD Newsletter on a quarterly basis. In it, you can expect to find an update from the NDTP Training Leads, updates from the NDTP as well as Development Initiatives supported by the NDTP Training Leads to enhance NCHD Wellbeing, Education and Training at site level.
Issue 1, March 2023 – 'Super NCHD'
Upcoming events
NCHD Research & Poster Competition 2023 - 8th June 2023 (PDF)
Recorded past events
IEHG/UCD Virtual Grand Rounds | NDTP - Investing in You, Investing in Your Career, 28th January 2022
NDTP NCHD CONFERENCE 2022
The first NDTP NCHD Conference took place on 16th June 2022. 
NCHD Presentation Order:
Title: EVALUATION OF SURGICAL ANTIMICROBIAL STEWARDSHIP PROGRAM ON KEY PERFORMANCE METRICS AND STAKEHOLDER EDUCATION
Presented by: Dr Robyn Traynor, Specialist Registrar, Clinical Microbiology, St James Hospital
Title: The Effect of the SARS-CoV-2 Omicron Variant in Pregnancy
Presented by: Dr Ruairí Floyd, Obstetrics & Gynaecology SHO, Coombe Women and Infants University Hospital
Title: Interdisciplinary simulation based medical education improves achievement of Irish Hip Fracture standard 1 in TUH ED
Presented by: Dr. Roy Mahony, SHO in Emergency Medicine, Tallaght University Hospital
Title: Use of Clinical Discharge Diagnosis for Activity Based Funding in Emergency Departments
Presented by: Dr. Thomas MacMahon, Aspire Fellow in Clinical Informatics in Emergency Medicine, Midland Regional Hospital Tullamore
Title: Changing The face of head and neck radiotherapy
Presented by: Dr. Aisling Glynn, Specialist Registrar Radiation Oncology, St. Luke's Radiation Oncology Network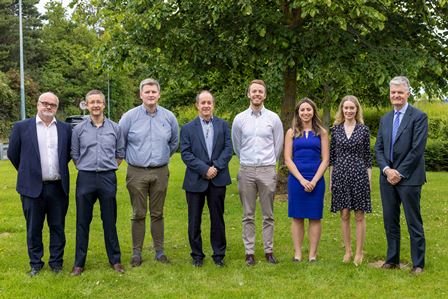 Left to right
Prof. Robert Eager, National Doctors Training and Planning Lead, Dublin Midlands Hospital Group
Dr. Thomas MacMahon, Aspire Fellow in Clinical Informatics in Emergency Medicine, Midland Regional Hospital Tullamore
Dr Ruairí Floyd, Obstetrics & Gynaecology SHO, Coombe Women and Infants University Hospital
Prof. Greg Swanwick, National Doctors Training and Planning Lead, Dublin Midlands Hospital Group
Dr. Roy Mahony, SHO in Emergency Medicine, Tallaght University Hospital
Dr Robyn Traynor, Specialist Registrar, Clinical Microbiology, St James Hospital (Competition Winner)
Dr. Aisling Glynn, Specialist Registrar Radiation Oncology, St. Luke's Radiation Oncology Network
Dr Brian Kinirons, Medical Director of the National Doctors Training and Planning Department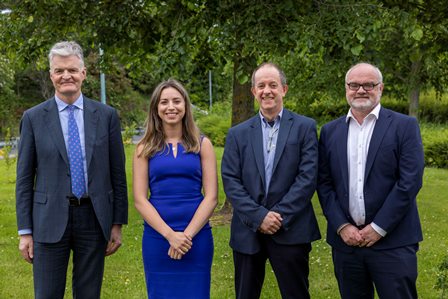 Left to right
Dr Brian Kinirons, Medical Director of the National Doctors Training and Planning Department
Dr Robyn Traynor, Specialist Registrar, Clinical Microbiology, St James Hospital (Competition Winner)
Prof. Greg Swanwick, National Doctors Training and Planning Lead, Dublin Midlands Hospital Group
Prof. Robert Eager, National Doctors Training and Planning Lead, Dublin Midlands Hospital Group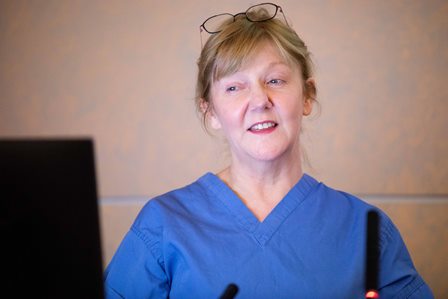 Invited Speaker: Martina Hennessy (SJH)
Title: Research Opportunities for NCHDs in the Dublin Midlands Hospital Group
Martina Hennessy, Clinical Director, Wellcome HRB-Clinical Research Facility, St. James's Hospital, Assoc Prof Consultant Clinical Pharmacologist, Assoc Prof Medical Education, Pharmacology & Therapeutics